Upcoming Watercolor Workshops, Demos & Classes
Due to the ongoing Covid-19 Pandemic. I have switched to an Online Interactive Watercolor Workshop experience! I have also launched an all new mentorship program in 2021! 
Currently revamping the site to be able to support signing up for these live workshops!
In every workshop, I promise you will learn many techniques to  implement in your own work (and we have a lot of  fun too!)
Below are the links to my upcoming online workshops!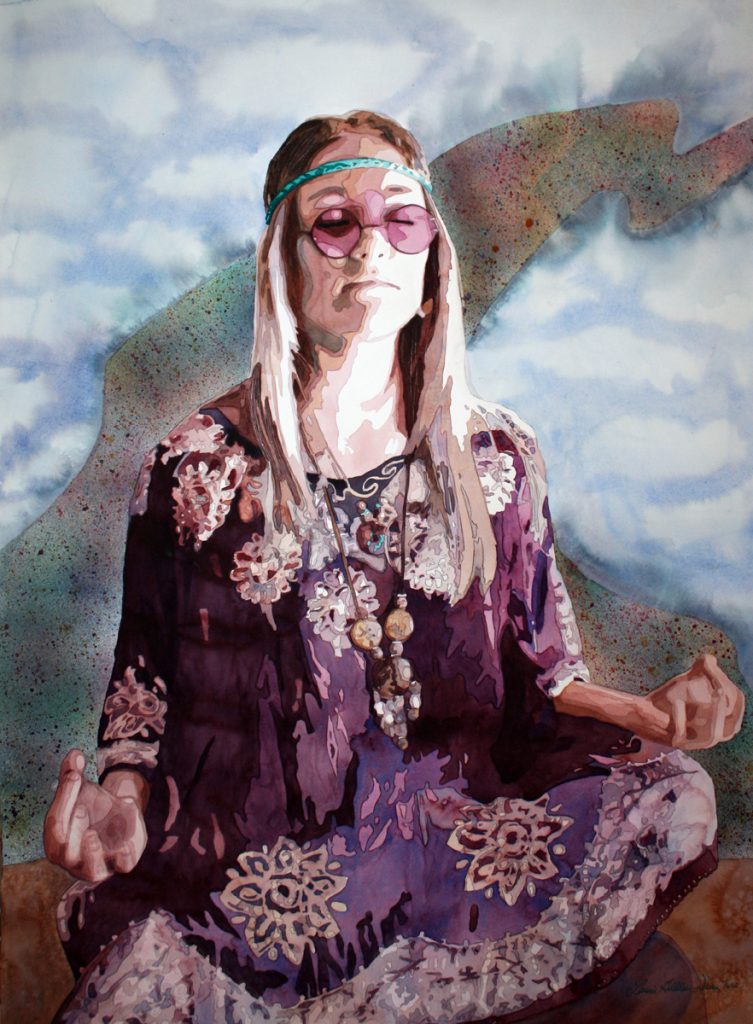 Transcendence, Transparent Watercolor, 39″x29″
Types of Workshops
You can register for any of the workshops here! Please check the dates and times to make sure you are picking the right class!
LIMITED PALETTE PORTRAITS:  I  am currently offering a  limited palette portrait workshop. No portrait  drawing skill is required.I provide all sketches ready to transfer onto your watercolor paper.   I  welcome all levels of water-colorists.  In this fun and informative workshop you will learn to expand your painting skills by limiting your palette.  All skin colors and tones can be achieved with the same four colors.   This method can be used for any subject,  portraits,  still life,  landscapes and abstracts.   Sign up with the contact person  listed above today.  I  would love to meet you.
DYNAMIC POURING:  My other workshop is for intermediate to advanced water-colorists.  It also features the same limited palette, but we will also be incorporating acrylic paints with our watercolors in the same colors.  We will be pouring and utilizing a variety of finishing techniques.  You may use any subject for this workshop, figure, still life, floral, wildlife, etc.  We will all  be working on different subjects.
NIGHT CITYSCAPES THAT SPARKLE:  My new workshop for the 2016/17 season is for intermediate to advanced water-colorists.  It again features my limited palette in watercolor and/or acrylic.  There will be masking and pouring techniques as well as texture tools, such as the toothbrush and mouth atomizer.  You can paint night scenes in the city that sparkle and shine!
2021 Workshop Links!
Please click the headings below to be connected to the right place to register! If it does not have a link yet, we will put it up as soon as we have it!
Coachella Valley Demo October 11, 2021 6 p.m. PT 9:00 p.m. Glass Demo
Green Country Watercolor Society  October 10/13 – 10/15 LIVE Cityscapes
2022 Workshop Links!
June 10th, 11th & 12th 2022
Click title above to sign up for this 3 day IN-PERSON workshop JUNE 2022!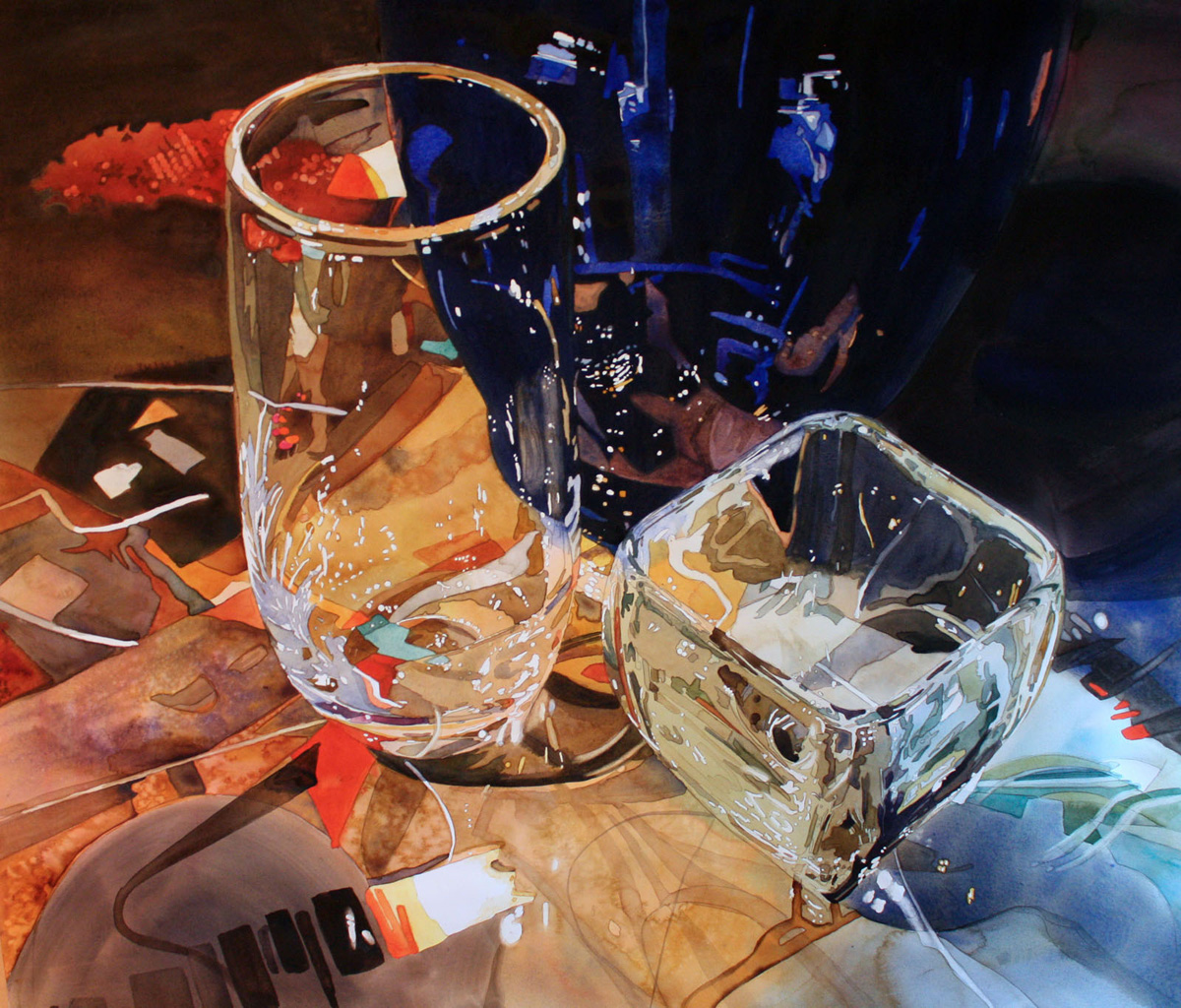 Glass on Glass on Abstract, Transparent Watercolor 25″x35″